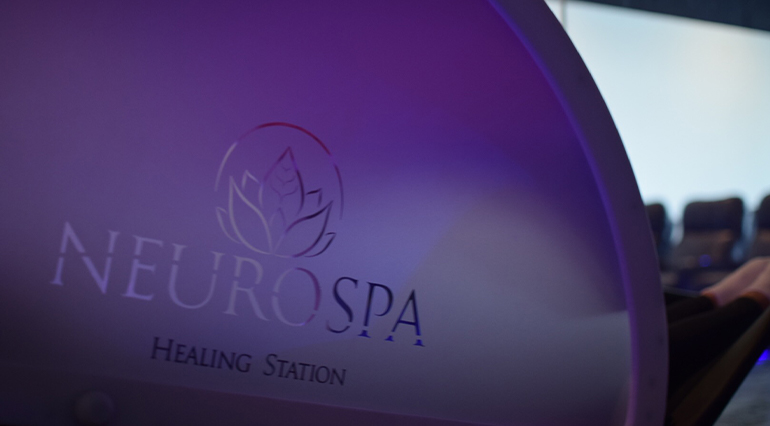 NeuroSpa
The NeuroSpa helps achieve a real state of wellness by releasing tension at a deep level of the body. Positives effects are similar to osteopathy and full body massage therapy techniques.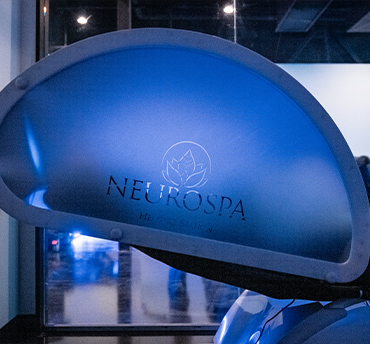 How It Works
We are here to make your NeuroSpa experience as comfortable as possible.
Comfortable Zero Gravity Chair
You Will Experience Flashes of Light
Typical Session lasts 15 mins
Sit comfortably and select an energizing or a napping mode, then soft sensations captivates you from the first minutes and stimulate gently all part of your body… After a short time, the acoustic frequency neutralize resistance and communicates directly with the nervous system which gradually replaces tensions caused by stress. The comforting sensations fills your whole body, leaving you in a state of peaceful tranquility. It's a revitalizing experience that helps you be centered in the moment and give you a continuous warm feeling during normal daily activity.